Critical Power Engraved Plates
At EngravingSwitchplates.com we have streamlined our process and have made it easy to order custom Critical Power Engraved Plates in any size, color, engraving, or configuration. We know what we're doing – We have been in the business for over 130 years! Check out our company history here.
Sample Plate – It's always important to have your client, project manager or inspector approve of a sample plate before we engrave and paint-fill. It's important to address character height, font, spacing and placement on each cover. Simply fill out a sample request form and let us get to work at making your sample switch plates.
We need to know what kind of cover, as well as color. We need the data to be engraved and your shipping address and you can let us do the rest!
You can also call Aaron 24/7 – If he doesn't answer shoot him a text.
804-525-0159
      2. Inventory On-Hand – We make the process of ordering your sample plate easy. We keep all brands, sizes and colors of color-plates in-stock for streamlined acquisition. Do you need 42 Plates for a surgery center in three business days? We've got your back!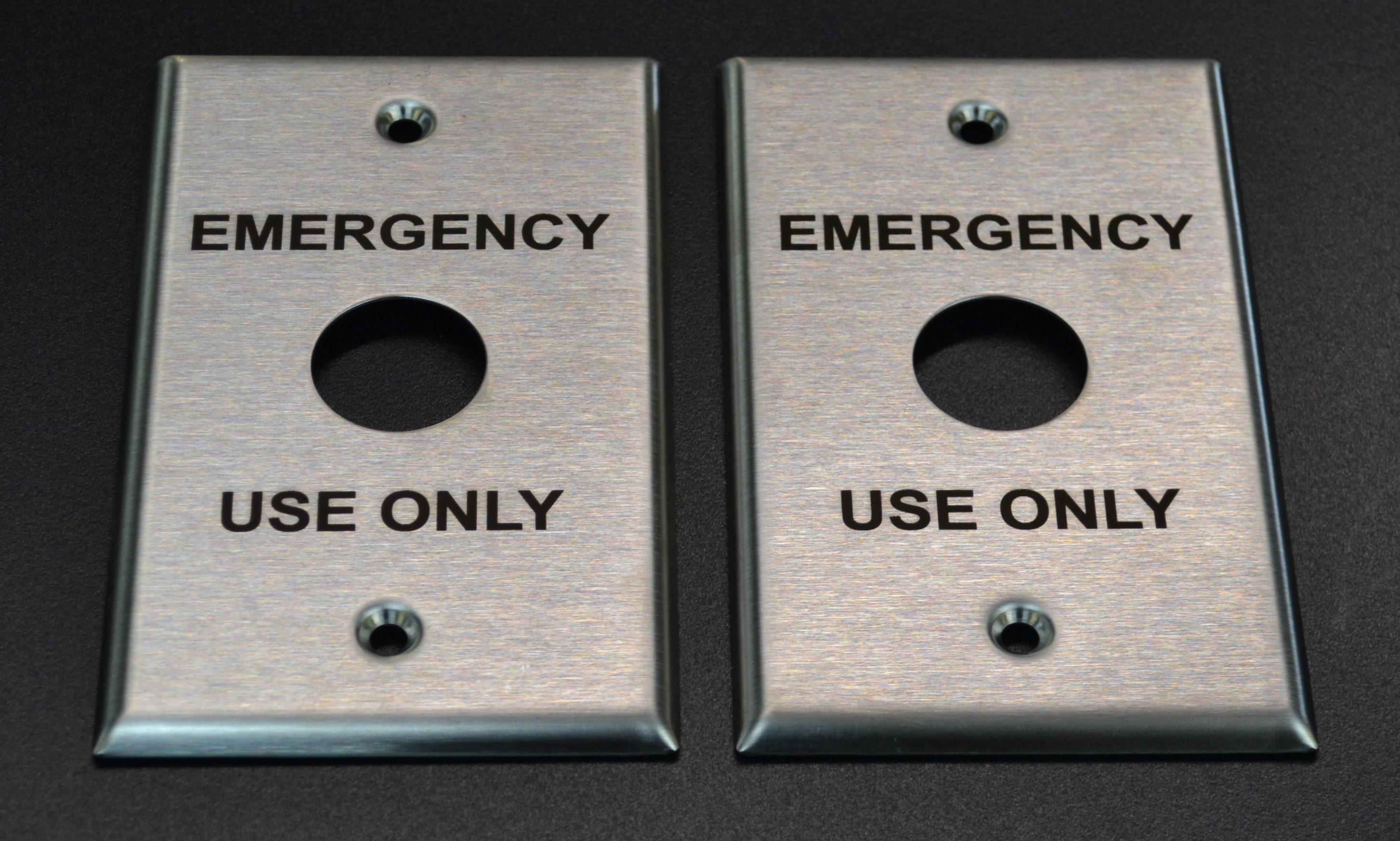 3. Accurate & Detailed – We follow the guidelines of all manufacturers, installers and inspectors in the electrical industry. We understand proper engraving depths, character sizes and placement. Certain applications that require emergency power or Critical Power Engraved Plates are often handled differently.
4.  The Need For Speed – We can engrave, paint-fill and expedite cover plates faster than anyone in the country. Do you need them drop-shipped directly to various job-sites? No problem at all! We can box and pack your cover plates in ANY order, by room, floor, or suite. From bulk-packing your screws to creating a detailed excel document to properly document your shipments and contents of each box. We handle your project with care and pay close attention to detail. 
If you need a sample plate created, send us your cover plate info, the data to be engraved on it and your shipping address.
We don't require a Purchase Order or any paperwork to get your sample plates in motion and approved. We are in the business of creating long standing relationships within the electrical and mechanical industry. Engraved Cover Plates, Plastic or Metal Tags or Custom Labels – We do it all. Let's get to work!
Critical Power Engraved Plates
Got A Project? 
– OR –
Call Us! (800) 482-1553
Engrave Products Any Way You Need! Check out our parent company, LaserEngravingPros.com!