Engraver of Switchplates! Master of Lasers. Etcher of Words.
A man has many names, as many as there are stars in the sky. Chief among them all, though, is Engraver of Switchplates. How came he by so powerful, so distinguished a name? Such a name is never given, but must be earned. Once, a man had no laser, no etching tool. Even then, he dreamed to one day become the Engraver of Switchplates. He knew that to do this, he would work hard, tirelessly, setting aside all other goals, jobs and hobbies. No man becomes the Engraver of Switchplates without sacrifice, and this man set out on the hero's path. He knew neither rest nor relaxation, but pursued his studies tirelessly. Other men had friends, families even, but not the one who would become Engraver of Switchplates. He had only his laser, receptacle covers and a dream. For years, these sustained him, and he nurtured the dream to allow it to grow.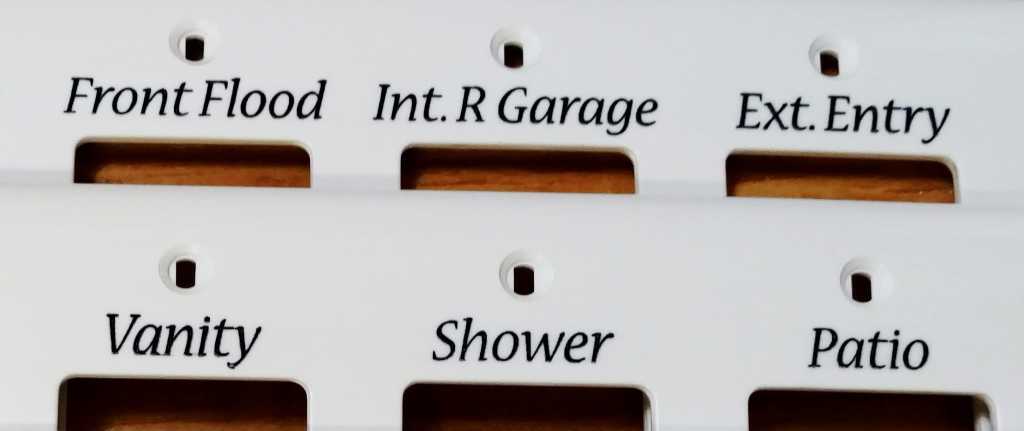 Though he began small, he built a kingdom around him. From one small table, he grew to a room, then to a suite, an office, an entire building! As his domain grew, so did his renown, and others began to seek him out. They came to him with humble requests, asking to have outlets and receptacle covers engraved, and the Engraver marked them all. His deeds became legendary, spoken of across the land. Join the legend! Fill out the RFQ form to submit your information, and receive your quote. Soon you will never again have to suffer from blank and unlabeled switchplates and outlet covers. Let his laser go to work for you, and experience the majesty and power of the Engraver of Switchplates!
Know the Glory of the Engraver of Switchplates!
Call Us! – 804.234.4990